info@gfconsulting.info
The list below contains all domains related to the email address info@gfconsulting.info. The listed domains are showing the mentioned email address in their whois records. We have info@gfconsulting.info listing since May, 2012.
This email address is associated
with 5 registrants:
About gfconsulting.info
a host domain for info@gfconsulting.info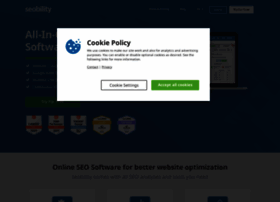 Check your Website with our free SEO tools from Seobility. Get insights to improve your search engine optimization.
Name

Thomas Gareis

Company

seobility GmbH

Phone number

+49.000000

Address

Willy-Brandt-Platz 16 Nürnberg Bayern 90402 DE
Close map
Company

Nils Freiling

Phone number

+49 000000

Address

GF Consulting UG Siemensstrasse 49 90459 Nürnberg DE
Close map
Name

Thomas Gareis

Company

makeitweb GmbH

Phone number

+49.91123756261

Address

Lorenzer Straße 29 Nürnberg Bayern 90402 DE
Close map
Name

Gareis Thomas

Company

seobility GmbH

Phone number

+49.000000

Address

Willy-Brandt-Platz 16 Nuernberg Bayern 90402 DE
Close map