domainadmin@hosteurope.de
The list below contains all domains related to the email address domainadmin@hosteurope.de. The listed domains are showing the mentioned email address in their whois records. We have domainadmin@hosteurope.de listing since September, 2016.
This email address is associated
with 9 registrants:
About hosteurope.de
a host domain for domainadmin@hosteurope.de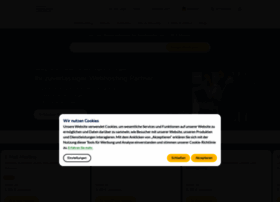 Hinter Ihrem Web-Erfolg steht höchste Leistung. Wir erfüllen auch Ihre Hosting-Wünsche – mit engagierten Experten und führenden Technologien.
Child safety:Excellent
Trust:Excellent
Name

REDACTED FOR PRIVACY

Company

IP Internet Pioneer GmbH

Phone number

REDACTED FOR PRIVACY

Address

Berlin DE REDACTED FOR PRIVACY REDACTED FOR PRIVACY REDACTED FOR PRIVACY
Close map
Name

REDACTED FOR PRIVACY

Company

Dennis Heinz Stefan Böhme GbR

Phone number

REDACTED FOR PRIVACY

Address

REDACTED FOR PRIVACY REDACTED FOR PRIVACY DE (Deutschland) REDACTED FOR PRIVACY DE
Close map
Name

REDACTED FOR PRIVACY

Company

Conceptboard GmbH

Phone number

REDACTED FOR PRIVACY

Address

REDACTED FOR PRIVACY REDACTED FOR PRIVACY Baden-Württemberg REDACTED FOR PRIVACY DE
Close map
Name

REDACTED FOR PRIVACY

Company

BSB Service GmbH

Phone number

REDACTED FOR PRIVACY

Address

REDACTED FOR PRIVACY REDACTED FOR PRIVACY Nordrhein-Westfalen REDACTED FOR PRIVACY DE
Close map
Name

REDACTED FOR PRIVACY

Company

ifm electronic gmbh

Phone number

REDACTED FOR PRIVACY

Address

REDACTED FOR PRIVACY REDACTED FOR PRIVACY REDACTED FOR PRIVACY REDACTED FOR PRIVACY REDACTED FOR PRIVACY DE
Close map
Name

REDACTED FOR PRIVACY

Phone number

REDACTED FOR PRIVACY

Address

REDACTED FOR PRIVACY REDACTED FOR PRIVACY QUE REDACTED FOR PRIVACY MX
Close map
Name

REDACTED FOR PRIVACY

Company

WHD Event GmbH

Phone number

REDACTED FOR PRIVACY

Address

REDACTED FOR PRIVACY REDACTED FOR PRIVACY DE REDACTED FOR PRIVACY DE
Close map
Name

REDACTED FOR PRIVACY

Company

AudioTuning Vertriebs GmbH

Phone number

REDACTED FOR PRIVACY

Address

REDACTED FOR PRIVACY REDACTED FOR PRIVACY AT REDACTED FOR PRIVACY AT
Close map
Name

REDACTED FOR PRIVACY

Company

HEG US Inc.

Phone number

REDACTED FOR PRIVACY

Address

REDACTED FOR PRIVACY REDACTED FOR PRIVACY MO REDACTED FOR PRIVACY US
Close map