support@hosteurope.de
The list below contains all domains related to the email address support@hosteurope.de. The listed domains are showing the mentioned email address in their whois records. We have support@hosteurope.de listing since April, 2011.
This email address is associated
with 10 registrants:
About hosteurope.de
a host domain for support@hosteurope.de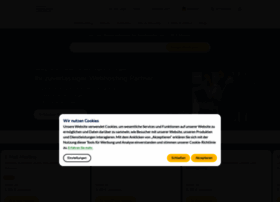 Hinter Ihrem Web-Erfolg steht höchste Leistung. Wir erfüllen auch Ihre Hosting-Wünsche – mit engagierten Experten und führenden Technologien.
Child safety:Excellent
Trust:Excellent
Name

Thomas Weichselbaumer

Company

Thomas Weichselbaumer

Phone number

+49.82578922

Address

Oberer Siedlungsweg 1 Hollenbach unknown 86568 DE
Close map
Name

Klaus Kaestle

Company

Klaus Kaestle

Phone number

+49.308526336

Address

Moselstrasse 13 Berlin unknown 12159 DE
Close map
Name

Marcus Bruegel

Company

Global Standard GmbH

Phone number

+49.6313402049

Address

Albstrasse 38 Reutlingen unknown 72764 DE
Close map
Name

Thomas Ohr

Phone number

+49.1754783773

Address

Blauenstr. 14a Hartheim unknown 79258 DE
Close map
Name

Oezcan Bagcecik

Company

Oezcan Bagcecik

Phone number

Address

Volkertstr. 26/12 1020 Innsbruck Austria
Close map
Name

Ralf Fischer

Company

financeads GmbH Co. KG

Phone number

+49.9113737332

Address

Karlstrasse 9 Nuernberg unknown 90403 DE
Close map
Name

Thilo Kaindl

Phone number

+49.1799012135

Address

Kolmarer Str. 6, , Berlin unknown 10405 DE
Close map
Name

Ralf Hemmann

Company

Ralf Hemmann

Phone number

+49.1774003407

Address

Jonasstrasse 38 Berlin unknown 12053 DE
Close map