office@domaintechnik.at
The list below contains all domains related to the email address office@domaintechnik.at. The listed domains are showing the mentioned email address in their whois records. We have office@domaintechnik.at listing since December, 2019.
About domaintechnik.at
a host domain for office@domaintechnik.at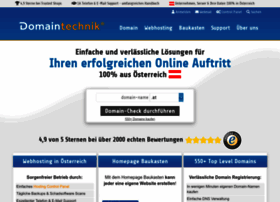 Domaintechnik.at steht seit der Gründung für modernste Technik und höchst qualitativen Support. Lassen Sie sich von unseren Dienstleistungen überzeugen!
Company

Marktgemeinde Sooss

Phone number

+43225287573

Address

Hauptstrasse 48 A-2500 Sooss Austria
Close map
Company

Marktgemeinde Leopoldsdorf

Phone number

+43223542436

Address

Hauptstrasse 27 A-2333 Leopoldsdorf Austria
Close map
Company

Marktgemeinde Neumarkt in Steiermark

Phone number

+4335842107

Address

Hauptplatz 1 A-8820 Neumarkt in Steiermark Austria
Close map
Company

Marktgemeinde Neudoerfl

Phone number

+4326227727713

Address

Rathaus A-7201 Neudoerfl Austria
Close map