nlacombe@ucpa.asso.fr
The list below contains all domains related to the email address nlacombe@ucpa.asso.fr. The listed domains are showing the mentioned email address in their whois records. We have nlacombe@ucpa.asso.fr listing since March, 2012.
This email address is associated
with 4 registrants:
About ucpa.asso.fr
a host domain for nlacombe@ucpa.asso.fr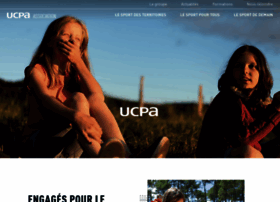 Éducateur sportif de métier, le groupe associatif UCPA, reconnu d'utilité sociale, oeuvre depuis plus de 50 ans en faveur d'un sport accessible à tous, non compétitif et vecteur de vivre-ensemble, de mixité et de bien-être.
Name

Norbert Lacombe

Company

UCPA

Phone number

+33.145874726

Address

15-17 Rue Remy Dumoncel Paris Cedex 14 NA 75698 FR
Close map
Company

UCPA

Phone number

+33 1 45 87 47 26

Address

UCPA 15-17, rue Remy Dumoncel Paris Cedex 14 75698 Paris Cedex 14 NA FR
Close map
Name

Frederic Doillon

Company

UCPA

Phone number

+33.145874726

Address

15-17 Rue Remy Dumoncel Paris Cedex 14 NA 75698 FR
Close map