kubilay@rh.com.tr
The list below contains all domains related to the email address kubilay@rh.com.tr. The listed domains are showing the mentioned email address in their whois records. We have kubilay@rh.com.tr listing since July, 2014.
This email address is associated
with 2 registrants:
Name

Seyyah Uluslararasý Nakliyat Tekstil Dayanýklý Tüketim Mal.San.Tic.Ltd.Þti.
Phone number

+ 90-222-3151555-

Address

Ýnönü Cad. Ýnceler Ýþhaný Kat:1 No:88 Akþehir 42550 Konya, Türkiye
Name

Karçelik Çamaþýr Yýkama ve Turistik Hiz. Tic. Ltd. Þti.
Phone number

+ 90-212-3217676-

Address

Sadabad cad. yeni çarþý sk. no:10/b blok merkez mah. kagithane Ýstanbul, Türkiye
About rh.com.tr
a host domain for kubilay@rh.com.tr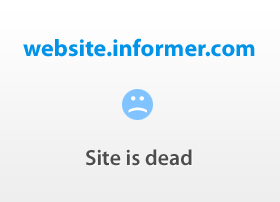 Türkiye'nin en hızlı büyüyen veri merkezi. Türkiye'nin sekizinci, EMEA bölgesinin en hızlı büyüyen 123. teknoloji şirketi.
Child safety:Very poor
Trust:Unsatisfactory
Name

Seyyah Uluslararasý Nakliyat Tekstil Dayanýklý Tüketim Mal.San.Tic.Ltd.Þti.

Phone number

+ 90-222-3151555-

Address

Ýnönü Cad. Ýnceler Ýþhaný Kat:1 No:88 Akþehir 42550 Konya, Türkiye
Close map
Name

Karçelik Çamaþýr Yýkama ve Turistik Hiz. Tic. Ltd. Þti.

Phone number

+ 90-212-3217676-

Address

Sadabad cad. yeni çarþý sk. no:10/b blok merkez mah. kagithane Ýstanbul, Türkiye
Close map