domain@rh.com.tr
The list below contains all domains related to the email address domain@rh.com.tr. The listed domains are showing the mentioned email address in their whois records. We have domain@rh.com.tr listing since April, 2011.
This email address is associated
with 9 registrants:
About rh.com.tr
a host domain for domain@rh.com.tr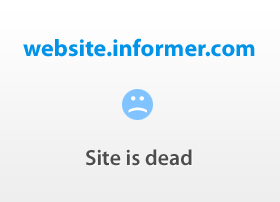 Türkiye'nin en hızlı büyüyen veri merkezi. Türkiye'nin sekizinci, EMEA bölgesinin en hızlı büyüyen 123. teknoloji şirketi.
Child safety:Very poor
Trust:Unsatisfactory
Name

CAGRI MUSTAFA ARSLANTAS

Company

CAGRI MUSTAFA ARSLANTAS

Phone number

90.2165720030

Address

Huzur hoca caddesi zirhlioglu ishani 51/7 icernkoy Atasehir Ista Istanbul 34572 TR
Close map
Name

OTO DEMIR Dýþ Ticaret Ltd. Þti

Phone number

+ 90-212-3440404-

Address

Baðcýlar Güngören Sanayi Sitesi 14. Blok No:4 Baðcýlar Ýstanbul, Türkiye
Close map
Name

Radore Domain Manager

Company

Radore Veri Merkezi Hizm AS

Phone number

+90.2123440404

Address

Buyukdere Cad.MetrocityAVM No:171 4.Bodrum Kat D.39 Istanbul 34394 TR
Close map
Name

Mr. Radore Domain Manager

Company

Radore Veri Merkezi Hizm AS

Phone number

+90.2123440404

Address

Buyukdere Cad.MetrocityAVM No:171 4.Bodrum Kat D.39 Istanbul 34394 TR
Close map
Company

Radore Veri Merkezi Hizmetleri A.Þ.

Phone number

+ 90-212-3440404-

Address

Büyükdere Cad. No:171 Metrocity AVM 4B. D.39-46S Levent - Þiþli Ýstanbul,34330 Türkiye
Close map
Name

Ramazan GUNLU

Company

Argenc Ltd

Phone number

+90.5056024044

Address

Fatih Mah. Osman Bey Cad. No:9 Izmir 35840 TR
Close map
Name

Domain Manager

Company

Radore Hosting Telekomunikasyon Hiz. Tic. Ltd. Sti.

Phone number

+90.2123440404

Address

Metrocity AVM Levent Istanbul Esentepe 34394 TR
Close map
Name

Radore Hosting Telekomünikasyon Hizm. San. ve Tic. Ltd. Þti.

Phone number

+ 90-212-3472347-

Address

Buyukdere Cad. Emekli Subay Evleri 9. Blok Daire:2 Esentepe Ýstanbul, Türkiye
Close map