atlantisbilgisayar@hotmail.de
The list below contains all domains related to the email address atlantisbilgisayar@hotmail.de. The listed domains are showing the mentioned email address in their whois records. We have atlantisbilgisayar@hotmail.de listing since July, 2017.
This email address is associated
with 1 registrants:
Name

ATLANT?S TELEKOM?N?KASYON B?L???M H?ZM.SAN VE T?C.LTD ?T?

Company

ODT? GEL??T?RME VAKFI B?LG? TEKNOLOJ?LER? SAN. VE T?C. A.?.
Phone number

+ 90-312-9881106-

Address

?N?VERS?TELER MAH. ?HSAN DO?RAMACI BLV. ARGE VE E??T?M MERKEZ? NO:13 ?ANKAYA Ankara,06800 T?rkiye F?RUZK?Y MAH.?AVU? CAD.ELMES SOK.NO:11 D/3 Avc?lar ?stanbul, T?rkiye ** Registrar:
About hotmail.de
a host domain for atlantisbilgisayar@hotmail.de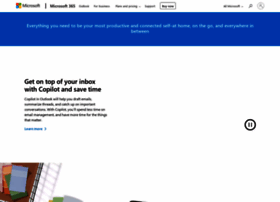 Get free Outlook email and calendar, plus Office Online apps like Word, Excel and PowerPoint. Sign in to access your Outlook, Hotmail or Live email account.
Name

ATLANT?S TELEKOM?N?KASYON B?L???M H?ZM.SAN VE T?C.LTD ?T?

Company

ODT? GEL??T?RME VAKFI B?LG? TEKNOLOJ?LER? SAN. VE T?C. A.?.

Phone number

+ 90-312-9881106-

Address

?N?VERS?TELER MAH. ?HSAN DO?RAMACI BLV. ARGE VE E??T?M MERKEZ? NO:13 ?ANKAYA Ankara,06800 T?rkiye F?RUZK?Y MAH.?AVU? CAD.ELMES SOK.NO:11 D/3 Avc?lar ?stanbul, T?rkiye ** Registrar:
Close map