webmaster@neonlite.com.hk
The list below contains all domains related to the email address webmaster@neonlite.com.hk. The listed domains are showing the mentioned email address in their whois records. We have webmaster@neonlite.com.hk listing since May, 2014.
This email address is associated
with 2 registrants:
Name

Web Master

Company

Neonlite Distribution Limited
Phone number

+852.23051722

Address

12/F., Lu Plaza 2-4 Wing Yip Street, Kwun Tong, Kowloon Hong Kong Hong Kong HK hk
Name

2-4 WING YIP STREET,

Company

NEONLITE DISTRIBUTION LIMITED
Address

UNIT 1907, 19/F, LU PLAZA, Hong Kong (HK) KWUN TONG, KOWLOON
About neonlite.com.hk
a host domain for webmaster@neonlite.com.hk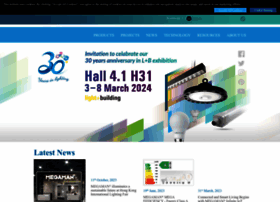 Established in 1994, MEGAMAN® is a global brand in high-performance, energy-efficient lighting and an innovative leader in Light Emitting Diode (LED) and Compact Fluorescent Lamp (CFL) design, with technology targeting the best eco-lighting solutions. ...
Name

Web Master

Company

Neonlite Distribution Limited

Phone number

+852.23051722

Address

12/F., Lu Plaza 2-4 Wing Yip Street, Kwun Tong, Kowloon Hong Kong Hong Kong HK hk
Close map
Name

2-4 WING YIP STREET,

Company

NEONLITE DISTRIBUTION LIMITED

Address

UNIT 1907, 19/F, LU PLAZA, Hong Kong (HK) KWUN TONG, KOWLOON
Close map