info@armanbroker.ir
The list below contains all domains related to the email address info@armanbroker.ir. The listed domains are showing the mentioned email address in their whois records. We have info@armanbroker.ir listing since June, 2019.
This email address is associated
with 1 registrants:
Company

Arman Tadbir Naghshe Jahan Brokerage
Phone number

+98 21 86080513
About armanbroker.ir
a host domain for info@armanbroker.ir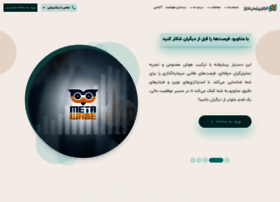 شركت كارگزاري آرمان تدبير نقش جهان در سال ۱۳۸۵ با كسب مجوز از سازمان بورس و اوراق بهادار تأسيس گرديده است. زمينه فعاليت اين شركت شامل: كارگزار خريد و فروش سهام شركت‌هاي پذیرفته شده در بازار بورس، كارگزار خريد و فروش سهام شركت‌هاي پذیرفته شده در بازار ف...