idesa@hotmail.com.tr
The list below contains all domains related to the email address idesa@hotmail.com.tr. The listed domains are showing the mentioned email address in their whois records. We have idesa@hotmail.com.tr listing since February, 2013.
About hotmail.com.tr
a host domain for idesa@hotmail.com.tr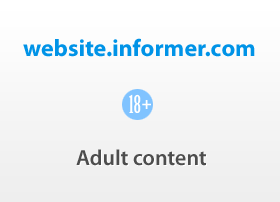 Download free Microsoft Outlook email and calendar, plus Office Online apps like Word, Excel, and PowerPoint. Sign in to access your Outlook email account.
Name

ZENEN TEKSTÝL SANAYÝ VE TÝCARET A.Þ.

Phone number

+ 90-212-2228888-

Address

Gürsel Mh. Tümleç Sk. No:1 Kaðýthane Ýstanbul, Türkiye
Close map
Name

BC BİYOMEDİKAL DENEY VE KALİBRASYON SAĞLIK DANIŞMANLIK SAN. VE TİC. LTD. ŞTİ.

Company

ODTÜ GELİŞTİRME VAKFI BİLGİ TEKNOLOJİLERİ SAN. VE TİC. A.Ş.

Phone number

90-312-9881106-

Address

ÜNİVERSİTELER MAH. İHSAN DOĞRAMACI BLV. ARGE VE EĞİTİM MERKEZİ NO:13 ÇANKAYA 06800 Ankara Türkiye Hidden upon user request Hidden upon user request Hidden upon user request Hidden upon user request ** Registrar:
Close map
Name

GURKAN TURKASLAN

Company

IDESA BILISIM REKLAM INS TIC LTD STI

Phone number

+90.5559970606

Address

Ovecler 1042 cad 1325 Sk No 82 ANKARA ANKARA 06460 TR
Close map
Name

GURKAN TURKASLAN

Company

IDESA BILISIM REKLAM INS. TIC. LTD. STI.

Phone number

905559970606

Address

Öveçler 1042. cad. 1325. Sk. No:82 ANKARA ÇANKAYA TR
Close map
Name

MVG İLETİŞİMTEKNOLOJİ ÜRÜNLERİ PAZARLAMA A.Ş.

Company

ODTÜ GELİŞTİRME VAKFI BİLGİ TEKNOLOJİLERİ SAN. VE TİC. A.Ş.

Phone number

90-312-9881106-

Address

ÜNİVERSİTELER MAH. İHSAN DOĞRAMACI BLV. ARGE VE EĞİTİM MERKEZİ NO:13 ÇANKAYA 06800 Ankara Türkiye Hidden upon user request Hidden upon user request Hidden upon user request ** Registrar:
Close map
Name

REFERANS GRUP İLETİŞİM SİSTEMLERİ LOJİSTİK İNŞ.TURİZM OTO. SAN. TİC. LTD. ŞTİ.

Company

Aerotek Bilişim Sanayi ve Ticaret AŞ.

Phone number

90-212-2277474-

Address

Sanayi Mh. Çarşı Yapı F Blok No.6 İzmit 41040 Kocaeli Türkiye Hidden upon user request Hidden upon user request Hidden upon user request Hidden upon user request ** Registrar:
Close map
Name

Pusula Taahht naat Gda Turizm Elektronik Temizlik Eitim Bilgisayar San. ve Tic. Ltd. ti.

Company

ODT GELTRME VAKFI BLG TEKNOLOJLER SAN. VE TC. A..

Phone number

+ 90-312-9881106-

Address

NVERSTELER MAH. HSAN DORAMACI BLV. ARGE VE ETM MERKEZ NO:13 ANKAYA Ankara,06800 Trkiye Ehlibeyt Mah. Ceyhun Atf Kansu Cad. No: 917D Balgat / ANKAYA Ankara, Trkiye ** Registrar:
Close map
Name

G?ZDE PETROL ?N?. NAKL?YAT SAN. ve T?C. LTD. ?T?.

Phone number

+ 90-312-2153580-

Address

8.Cad., No:131/5 Emek Ankara, T?rkiye
Close map
Name

ANATOLE PRODÜKSİYON REKLAM GÖRSEL SANAT A.Ş.

Company

ODTÜ GELİŞTİRME VAKFI BİLGİ TEKNOLOJİLERİ SAN. VE TİC. A.Ş.

Phone number

90-312-9881106-

Address

ÜNİVERSİTELER MAH. İHSAN DOĞRAMACI BLV. ARGE VE EĞİTİM MERKEZİ NO:13 ÇANKAYA 06800 Ankara Türkiye Hidden upon user request Hidden upon user request Hidden upon user request Hidden upon user request ** Registrar:
Close map
Name

AKSA ORMAN ÜRÜNERİ SAN. VE TİC. LTD. ŞTİ.

Company

ODTÜ GELİŞTİRME VAKFI BİLGİ TEKNOLOJİLERİ SAN. VE TİC. A.Ş.

Phone number

90-312-9881106-

Address

ÜNİVERSİTELER MAH. İHSAN DOĞRAMACI BLV. ARGE VE EĞİTİM MERKEZİ NO:13 ÇANKAYA 06800 Ankara Türkiye Hidden upon user request Hidden upon user request Hidden upon user request ** Registrar:
Close map