hostmaster@fcnet.fr
The list below contains all domains related to the email address hostmaster@fcnet.fr. The listed domains are showing the mentioned email address in their whois records. We have hostmaster@fcnet.fr listing since April, 2011.
This email address is associated
with 10 registrants:
About fcnet.fr
a host domain for hostmaster@fcnet.fr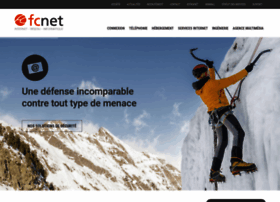 fcnet, située à Besançon, société de services internet, réseau et informatique vous propose ses solutions internet professionnelles : connexions SDSL et ADSL, noms de domaine, hébergement, sauvegarde externalisée, messagerie, création de site web, réfé...
Name

Bernadette DODANE

Company

CRISTEL

Phone number

+33.381961752

Address

ZA du Moulin BP 2 FESCHES LE CHATEL 25490 FR
Close map
Company

CLINIQUE BRETECHE VIAUD

Phone number

+33 2 51 86 88 02

Address

3, rue de la Beraudiere 44000 Nantes FR
Close map
Company

JOUETS ECOIFFIER

Phone number

+33 3 81 48 09 09

Address

JOUETS ECOIFFIER 147, rue du Chateau Covet 01100 Groissiat FR
Close map
Name

Olivier JEANTET

Company

JEANTET ELASTOMERES

Phone number

+33.384457900

Address

6 faubourg des Moulins SAINT CLAUDE 39200 FR
Close map
Company

COMMUNAUTE COMMUNES DES MONTS DE GY

Phone number

+33 3 84 32 97 61

Address

10, rue des chênes zone d'activites les Gravelots 70700 Gy FR
Close map
Company

RACING BESANCON

Phone number

+33.381556499

Address

15 Avenue Léo Lagrange 25000 BESANCON FR
Close map
Company

LORIENT AGGLOMERATION

Phone number

+33.290747100

Address

Cs 20001 56314 Lorient Cedex FR
Close map