hostmaster@fc-net.fr
The list below contains all domains related to the email address hostmaster@fc-net.fr. The listed domains are showing the mentioned email address in their whois records. We have hostmaster@fc-net.fr listing since May, 2012.
This email address is associated
with 10 registrants:
About fc-net.fr
a host domain for hostmaster@fc-net.fr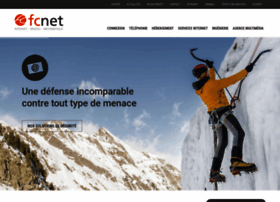 fcnet, située à Besançon, société de services internet, réseau et informatique vous propose ses solutions internet professionnelles : connexions SDSL et ADSL, noms de domaine, hébergement, sauvegarde externalisée, messagerie, création de site web, réfé...
Company

APICIUS.COM

Phone number

+33 3 84 73 70 10

Address

27, Grande rue 39800 Poligny FR
Close map
Company

Laboratoire Centre Biologie Medicale - CBM25

Phone number

+33 3 81 47 89 89

Address

CBM25 32, rue de Terre-Rouge 25000 Besancon FR
Close map
Company

Centre National de la Recherche Scientifique

Phone number

+33 3 83 96 21 76

Address

44, avenue de la Liberation 54000 Nancy FR
Close map
Company

CLINIQUE BRETECHE VIAUD

Phone number

+33 2 51 86 88 02

Address

3, rue de la Beraudiere 44000 Nantes FR
Close map
Company

JOUETS ECOIFFIER

Phone number

+33 3 81 48 09 09

Address

JOUETS ECOIFFIER 147, rue du Chateau Covet 01100 Groissiat FR
Close map
Company

CHAMBRE DE METIERS ET DE L ARTISANAT

Phone number

+33.232182323

Address

135, bd de l'Europe 76043 Rouen Cedex 1 FR
Close map
Company

FCNET

Phone number

+33 3 81 48 09 09

Address

6, rue Gérard Mantion 25000 Besançon FR
Close map
Company

COMMUNAUTE COMMUNES DES MONTS DE GY

Phone number

+33 3 84 32 97 61

Address

10, rue des chênes zone d'activites les Gravelots 70700 Gy FR
Close map