hosting@verus.com.tr
The list below contains all domains related to the email address hosting@verus.com.tr. The listed domains are showing the mentioned email address in their whois records. We have hosting@verus.com.tr listing since April, 2011.
This email address is associated
with 6 registrants:
About verus.com.tr
a host domain for hosting@verus.com.tr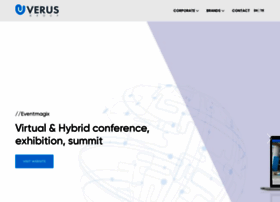 Technology architecture for professional events and congress. We serve for Professional Congress Organizers, Fair Organizers and Assosiations.
Name

VERUS YAZILIM

Company

VERUS YAZILIM HIZMETLERI A.S

Phone number

+90.2123520393

Address

YESILCE MAH. DIKEN Istanbul Kagithane 34418 TR
Close map
Name

MTG INSAN KAYNAKLARI VE ORGANIZASYON LTD.STI.

Company

Aerotek Bili?im Sanayi ve Ticaret A?.

Phone number

+ 90-212-2277474-

Address

Sanayi Mh. ?ar?? Yap? F Blok No.6 ?zmit Kocaeli,41040 T?rkiye ISTANBUL KAGITHANE 19 MAYIS MH. HALASKARGAZI CD. KADRI IS MERKEZI NO:222 K4 ?stanbul, T?rkiye ** Registrar:
Close map
Name

Cimtav Elektrik Taahht Sanayi ve Ticaret Ltd. ti.

Company

izgi Telekomnikasyon A..

Phone number

+ 90-212-2131213-

Address

Glbahar Mah. Elif Sk. Balkan Cevahir Merkezi No:4 K:3 D:3 ili stanbul,34390 Trkiye kitelli Organize Sanayi Blgesi 6. Ada No:27-3 Dolapdere Koop.kitelli stanbul, Trkiye ** Registrar:
Close map
Name

VERUS YAZILIM

Company

VERUS YAZILIM HIZMETLERI

Phone number

+90.2123520393

Address

Kagithane TR YESILCE MAH. DIKEN Istanbul 34418
Close map
Name

VERUS YAZILIM

Company

VERUS YAZILIM HIZMETLERI A.S.

Phone number

+90.2123520393

Address

YESILCE MAH DIKEN SOK NO 4 1 KAT 1 KAGITHANE ISTANBUL MARMARA 34418 TR
Close map