gokhan.ozcagiran@kansaialtan.com.tr
The list below contains all domains related to the email address gokhan.ozcagiran@kansaialtan.com.tr. The listed domains are showing the mentioned email address in their whois records. We have gokhan.ozcagiran@kansaialtan.com.tr listing since July, 2017.
This email address is associated
with 1 registrants:
Name

KANSA? ALTAN BOYA SAN.veT?C. A?.

Company

ODT? GEL??T?RME VAKFI B?LG? TEKNOLOJ?LER? SAN. VE T?C. A.?.
Phone number

+ 90-312-9881106-

Address

?N?VERS?TELER MAH. ?HSAN DO?RAMACI BLV. ARGE VE E??T?M MERKEZ? NO:13 ?ANKAYA Ankara,06800 T?rkiye Ankara Asfalt? 25.km Kemalpa?a ?zmir, T?rkiye ** Registrar:
About kansaialtan.com.tr
a host domain for gokhan.ozcagiran@kansaialtan.com.tr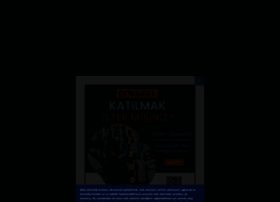 Kansai Altan Boya Sanayi A.Ş. İzmir'de 65 bin m2 lik alanda konumlandırılmış 50 bin ton kapasiteli bir boya üretim şirketidir. Aynı zamanda boyanın ana ham maddesi olan polimer ihtiyaçlarının yaklaşık 75%'ini de, aynı yerleşim alanında yer alan 12 bin ...
Name

KANSA? ALTAN BOYA SAN.veT?C. A?.

Company

ODT? GEL??T?RME VAKFI B?LG? TEKNOLOJ?LER? SAN. VE T?C. A.?.

Phone number

+ 90-312-9881106-

Address

?N?VERS?TELER MAH. ?HSAN DO?RAMACI BLV. ARGE VE E??T?M MERKEZ? NO:13 ?ANKAYA Ankara,06800 T?rkiye Ankara Asfalt? 25.km Kemalpa?a ?zmir, T?rkiye ** Registrar:
Close map