dovi@dovi.com.tr
The list below contains all domains related to the email address dovi@dovi.com.tr. The listed domains are showing the mentioned email address in their whois records. We have dovi@dovi.com.tr listing since May, 2015.
This email address is associated
with 1 registrants:
Name

Dovi Mod.Mob.?ml.San.Tic.Ltd.?ti.

Company

ODT? GEL??T?RME VAKFI B?LG? TEKNOLOJ?LER? SAN. VE T?C. A.?.
Phone number

+ 90-312-9881106-

Address

?N?VERS?TELER MAH. ?HSAN DO?RAMACI BLV. ARGE VE E??T?M MERKEZ? NO:13 ?ANKAYA Ankara,06800 T?rkiye Atat?rk Cad. Se?ilmi? Apt.Alt? No:40/A 05200 Amasya, T?rkiye ** Registrar:
About dovi.com.tr
a host domain for dovi@dovi.com.tr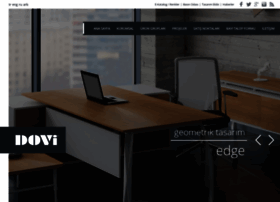 1985 yılında mobilya dekorasyon işiyle yola çıkan Dovi, bugün pek çok insanın tercih ettiği ofis mobilya sistemlerini tasarlıyor ve üretiyor.
Name

Dovi Mod.Mob.?ml.San.Tic.Ltd.?ti.

Company

ODT? GEL??T?RME VAKFI B?LG? TEKNOLOJ?LER? SAN. VE T?C. A.?.

Phone number

+ 90-312-9881106-

Address

?N?VERS?TELER MAH. ?HSAN DO?RAMACI BLV. ARGE VE E??T?M MERKEZ? NO:13 ?ANKAYA Ankara,06800 T?rkiye Atat?rk Cad. Se?ilmi? Apt.Alt? No:40/A 05200 Amasya, T?rkiye ** Registrar:
Close map