domainadmin@internedservices.nl
The list below contains all domains related to the email address domainadmin@internedservices.nl. The listed domains are showing the mentioned email address in their whois records. We have domainadmin@internedservices.nl listing since April, 2017.
This email address is associated
with 10 registrants:
About internedservices.nl
a host domain for domainadmin@internedservices.nl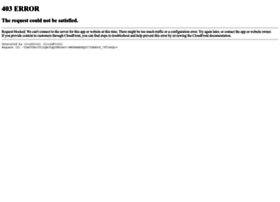 Wij geloven dat organisaties nog succesvoller kunnen worden met de oneindige mogelijkheden die IT biedt. Door premium managed cloud- en hostingdiensten op abonnementsbasis aan te bieden, willlen wij onze klanten actief meenemen naar het beste wat de in...
Name

REDACTED FOR PRIVACY

Company

The Meteo Company BV

Phone number

REDACTED FOR PRIVACY

Address

REDACTED FOR PRIVACY REDACTED FOR PRIVACY REDACTED FOR PRIVACY NL
Close map
Name

REDACTED FOR PRIVACY

Company

Basic-Fit International B.V.

Phone number

REDACTED FOR PRIVACY

Address

REDACTED FOR PRIVACY REDACTED FOR PRIVACY REDACTED FOR PRIVACY NL
Close map
Name

REDACTED FOR PRIVACY

Company

H.W. Solken

Phone number

REDACTED FOR PRIVACY

Address

NL REDACTED FOR PRIVACY REDACTED FOR PRIVACY REDACTED FOR PRIVACY
Close map
Name

REDACTED FOR PRIVACY

Company

PharmaPartners B.V.

Phone number

REDACTED FOR PRIVACY

Address

REDACTED FOR PRIVACY REDACTED FOR PRIVACY REDACTED FOR PRIVACY NL
Close map
Name

REDACTED FOR PRIVACY

Company

Physitrack PLC

Phone number

REDACTED FOR PRIVACY

Address

REDACTED FOR PRIVACY REDACTED FOR PRIVACY REDACTED FOR PRIVACY GB
Close map
Name

REDACTED FOR PRIVACY

Company

Filling Pieces B.V.

Phone number

REDACTED FOR PRIVACY

Address

REDACTED FOR PRIVACY REDACTED FOR PRIVACY REDACTED FOR PRIVACY NL
Close map
Name

REDACTED FOR PRIVACY

Company

Stepfox

Phone number

REDACTED FOR PRIVACY

Address

REDACTED FOR PRIVACY REDACTED FOR PRIVACY REDACTED FOR PRIVACY NL
Close map
Name

REDACTED FOR PRIVACY

Company

BERG Toys Beheer BV

Phone number

REDACTED FOR PRIVACY

Address

REDACTED FOR PRIVACY REDACTED FOR PRIVACY REDACTED FOR PRIVACY NL
Close map
Name

REDACTED FOR PRIVACY

Company

Planon B. V.

Phone number

REDACTED FOR PRIVACY

Address

REDACTED FOR PRIVACY REDACTED FOR PRIVACY REDACTED FOR PRIVACY NL
Close map
Name

REDACTED FOR PRIVACY

Company

Vlisco Netherlands B.V.

Phone number

REDACTED FOR PRIVACY

Address

REDACTED FOR PRIVACY REDACTED FOR PRIVACY REDACTED FOR PRIVACY NL
Close map