domain_list@mail.ru
The list below contains all domains related to the email address domain_list@mail.ru. The listed domains are showing the mentioned email address in their whois records. We have domain_list@mail.ru listing since December, 2015.
This email address is associated
with 10 registrants:
About mail.ru
a host domain for domain_list@mail.ru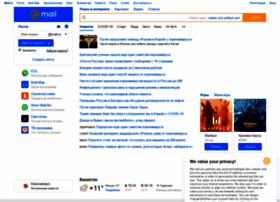 Почта Mail.ru — крупнейшая бесплатная почта, быстрый и удобный интерфейс, неограниченный объем ящика, надежная защита от спама и вирусов, мобильная версия и приложения для смартфонов. Доступ по IMAP, SMS-уведомления, интерфейс на разных языках и темы о...
Daily visitors:10 525 296
Child safety:Excellent
Trust:Excellent
Name

Asef Rzayev

Phone number

Non-Public Data

Address

Azerbaijan AZ Azerbaijan, Baku Baku AZ
Close map
Name

İlqar Salmanov

Phone number

+994.702551772

Address

Bäki AZ Azerbaijan,baku baku az1000
Close map
Name

Heshimov Heyder

Company

Heshimov Heyder

Phone number

+994.557464044

Address

Azerbaijan, Baku Baku Bäki 1000 AZ
Close map
Name

Arife Aliyeva

Company

Arife Aliyeva

Phone number

+994.553490491

Address

REDACTED FOR PRIVACY BAKU Bäki AZ 1000 AZ
Close map
Name

Azer Talibov

Company

Azer Talibov

Phone number

+994.503786661

Address

REDACTED FOR PRIVACY Baku Bäki AZ 0100 AZ
Close map
Name

Ehmedov Shahin

Company

Ehmedov Shahin

Phone number

+994.506149433

Address

Azerbaijan, Baku Baku Select State AZ 1000 AZ
Close map
Name

Vidadi Hüseynov

Phone number

Non-Public Data

Address

Azerbaijan AZ Azerbaijan, Baku Baku AZ
Close map
Name

Arzuman Nabiyev

Company

Arzuman Nabiyev

Phone number

+994.552101819

Address

Bäki AZ Azerbaijan, Baku Baku AZ 1000
Close map
Name

Efqan Quliyev

Phone number

Non-Public Data

Address

Azerbaijan AZ Azerbaijan, Baku Baku AZ
Close map