domain@telecomitalia.it
The list below contains all domains related to the email address domain@telecomitalia.it. The listed domains are showing the mentioned email address in their whois records. We have domain@telecomitalia.it listing since April, 2011.
This email address is associated
with 10 registrants:
About telecomitalia.it
a host domain for domain@telecomitalia.it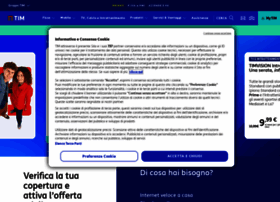 Telefonia Fissa e Mobile, Internet Fibra, Adsl, FWA, film, serie TV, Calcio e Intrattenimento. Promozioni, tariffe e assistenza su prodotti e servizi TIM.
Child safety:Excellent
Trust:Excellent
Name

REDACTED FOR PRIVACY

Phone number

REDACTED FOR PRIVACY

Address

REDACTED FOR PRIVACY REDACTED FOR PRIVACY REDACTED FOR PRIVACY REDACTED FOR PRIVACY REDACTED FOR PRIVACY CA
Close map
Name

REDACTED FOR PRIVACY

Company

Bonfiglioli S.p.A.

Phone number

REDACTED.FORPRIVACY

Address

REDACTED FOR PRIVACY REDACTED FOR PRIVACY BO REDACTED FOR PRIVACY IT
Close map
Name

REDACTED FOR PRIVACY

Company

Nexi Payments S.p.A.

Phone number

REDACTED.FORPRIVACY

Address

REDACTED FOR PRIVACY REDACTED FOR PRIVACY MI REDACTED FOR PRIVACY IT
Close map
Name

REDACTED FOR PRIVACY

Company

Cassa di Risparmio di Ravenna S.p.A.

Phone number

REDACTED.FORPRIVACY

Address

REDACTED FOR PRIVACY REDACTED FOR PRIVACY RA REDACTED FOR PRIVACY IT
Close map
Name

REDACTED FOR PRIVACY

Company

Magis Srl

Phone number

REDACTED.FORPRIVACY

Address

REDACTED FOR PRIVACY REDACTED FOR PRIVACY VE REDACTED FOR PRIVACY IT
Close map
Name

REDACTED FOR PRIVACY

Company

UNIONE DI BANCHE ITALIANE SPA

Phone number

REDACTED.FORPRIVACY

Address

REDACTED FOR PRIVACY REDACTED FOR PRIVACY BG REDACTED FOR PRIVACY IT
Close map